A.J. Dimond High School - Home of the Lynx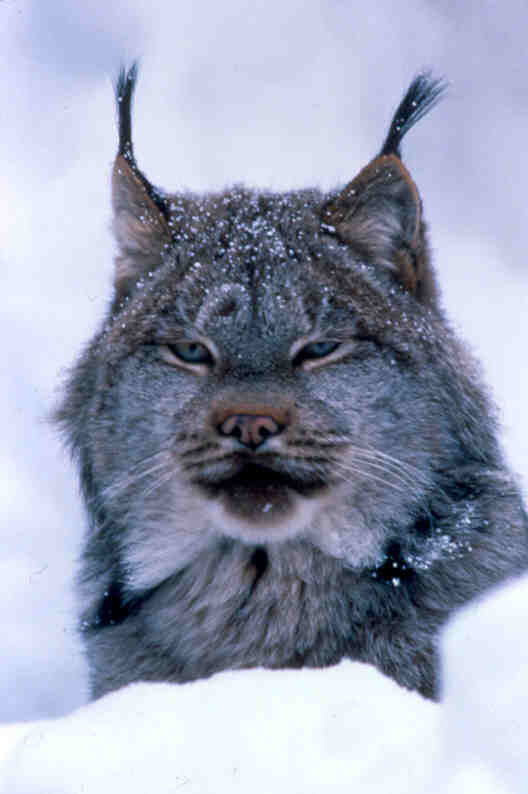 | | | |
| --- | --- | --- |
| | | Tanya Sena - Captain |
Class:
Senior

Hometown:
Anchorage, Alaska

High School:
A.J. Dimond


Height/Weight:
5-9/155

Position:
Goalkeeper

Birthdate:
01/09/1984

Experience:
Three Letters

Tanya signs with Baylor University!!!

(click above for more info)

General - Currently ranked the top women's goalkeeper in the state of Alaska...was starting goalkeeper her Freshman year for the Varsity team after moving from Texas where she played goalkeeper since she was 12 years old...she has continued to dazzle the coaches throughout the state of Alaska with her incredible skills...she plays indoor soccer - high school, women's, and adult co-ed leagues during the winter months to continue her development and keep her skills intact...has very strong work ethic and is very coachable...has an astounding 3.7 GPA in Advance Placement classes....SAT - 1060....ACT - 82 (sum, as based on new standards)....currently being scouted by numerous colleges....wants to pursue a degree in Biology (PreMed) once in college....NCAA Clearinghouse eligibility on file.
Prep - Team Captain for 2002 season...Is slated for a May '02 graduation from A.J. Dimond High School...has played varsity soccer there for three years...earned 6 shutouts her Freshman year, 5 shutouts her Sophomore year, and 6 shutouts her Junior year...two championships in High School indoor soccer league - '99 and '00...awarded Athletic/Academic Sportsmanship Award her Sophomore year...was Honorable Mention All-Conference in '99...selected First Team All-Conference Goalkeeper for '00, '01 seasons...selected All-State Goalkeeper in '01 after leading her High School team to Runner-Up honors in the Alaska State Championship game...also received the All State Sportsmanship Award in the '01 Alaska State Championship Tournament (2002 Alaskan High School season is currently under way)...played Junior Varsity Volleyball and Midnight Sun Volleyball for two years...'01 Dimond Cross Country running…'01 Dimond Cross Country Skiing.
Club/ODP - Played for Northern Lights Eagles club team in '97-00 seasons...received Sportsmanship Award in '98 Alaska Far North Invitational Tournament Earned second place honors in '99 Ina Kristiansen Memorial Cup...MVP for Northern Lights Soccer Club '99 and '00....second place in Midnight Sun Soccer Tournament in both '99 and '00 seasons...played in Portland and Diadora Cups in '00...received first place in Alaska State Cup '00...represented state of Alaska during June '01 Region IV tournament in Albuquerque...she joined the elite AK United Soccer Club in '00 and has played in the '01 President's Day Cup in Phoenix, AZ where she impressed many college scouts...member of Alaska State ODP team in '00 and '01..selected for Region IV ODP camp June '01...member of Alaska Women's State Championship Team '01.
Camps Attended - '96 Bobby Moffat Soccer Camp in San Angelo, Texas - awarded Most Improved Goalkeeper...'99 Alaska State Youth Soccer Association Camp...'00 Tony DiCicco Soccer Plus Camp for Goalkeepers....AK United Soccer Camp with Chad Little....'01 Goalkeepers Frontline Soccer Camp in Anchorage…'01 Bay Area CyberRay Goalkeeper Camp...San Jose Earthquake 2002 Camp.....
Community/Scholastic - Soccer rep for High School Athletic Council...Special Olympics Volunteer since '98 for Summer and Winter State Games...was also a volunteer for the recent '01 World Special Olympics Games hosted here in Anchorage...member of the community volunteer Key Club...has continued to make the Honor Roll (6 silver stars) since her Freshman year...also involved with the annual Hugh O'Brien Youth Leadership Conference….Boys and Girls Club "Kids Kitchen" Volunteer….Pioneer Home for the Elderly Volunteer…Anchorage Kincaid Park Cleanup Crew….'00 – '01 Trick or Treat Town Volunteer…vacation Bible School Volunteer...2002 Tour of Anchorage volunteer...2002 Ski for Kids volunteer