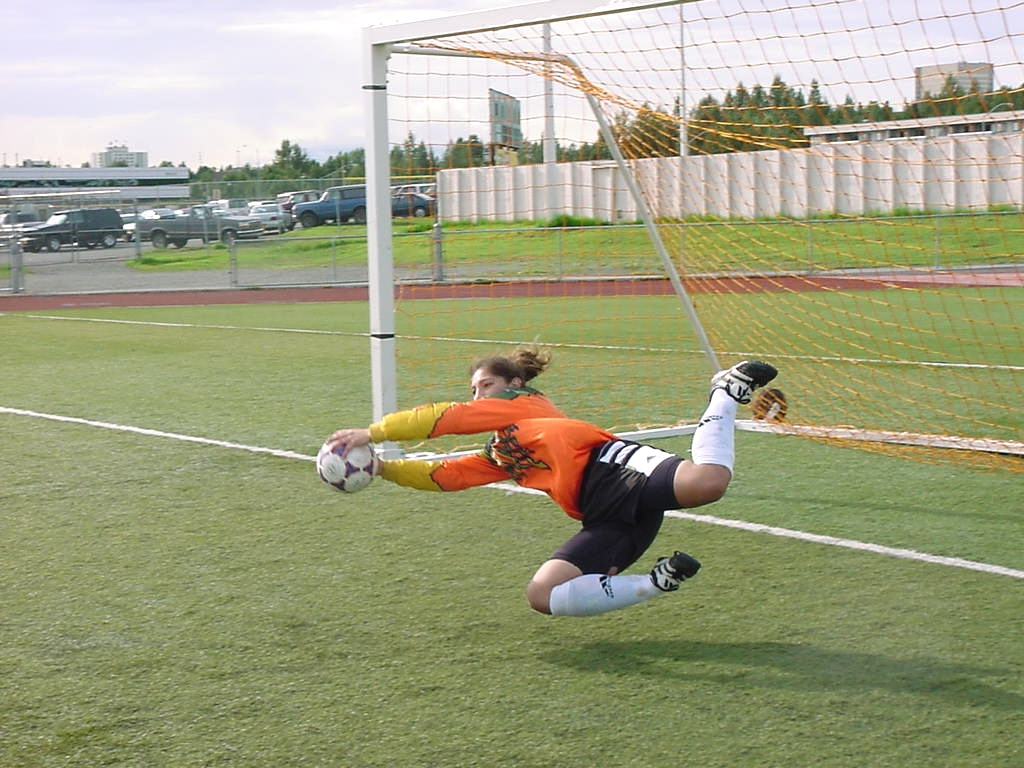 Surprise call leads Dimond's Sena to Baylor
SIGNING: Goalie just one of state's standouts major colleges are pursuing.




By J.R. Rardon
Anchorage Daily News



(Published: April 19, 2002)
On the soccer field, Dimond senior goalkeeper Tanya Sena has an eagle eye. When it came to college recruitment, however, she was blindsided when Division I Baylor University of Waco, Texas, called in February.

Sena, a two-time all-Region IV selection and a member of the all-state tournament team who helped the Lynx into last spring's state championship final, signed a letter of intent Tuesday with Baylor after a whirlwind recruiting dance with the Bears.

"It was a shock," said Sena, 18, who moved to Anchorage from Texas six years ago. "I didn't know anybody was even looking at me."
Actually, the 5-foot-9 Sena was being actively recruited by several Division II universities and NAIA schools. But the call from Baylor came out of the blue at the end of February, following an NCAA coaches' conference at which the Bears' coaches learned about the Alaska goalie.
Apparently, somebody remembered her play with Team Alaska last spring in the President's Cup tournament in Phoenix, an annual showcase attended by dozens of college scouts. Sena, who has 17 career shutouts entering her senior season, also competed with the AK United club in the Western Regional championships and in the Pleasanton Cup in California last summer.
The Baylor staff contacted Larry Zirkle, Sena's coach with the AK United club, and within weeks she was touring the Baylor campus and meeting her future teammates.
"Their facilities are so nice, and they offer so much for their athletes," Sena said. "Especially with academics. They they have tutors available to make sure you keep your grades up."
Academics were a key factor for Sena, who carries a 3.7 grade-point average in Advance Placement classes. She plans to study pre-med and biology on a scholarship, which will pay half of her costs this year and which could turn into a full ride in the future.
"They said I'd have a good opportunity for a lot of playing time," Sena said. "I'm really looking forward to it."